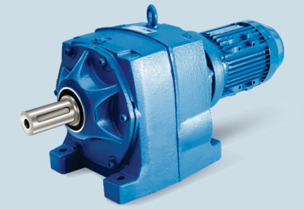 Inline Helical Gears
World class quality based on the latest European technology. High power transmission-to-weight ratio felicitating easy handling. Being modular in design, can be used with any other standard motor.
Range : From 0.12 kW to 90 kW
Sizes : From 0.12 kW to 90 kW
Type : Co-axial MI and MS Series
Type : Packaging, Mixing, Conveyor, Cranes, etc.
Industries : Food Processing, Material Handling, Paper, Sugar, Cement, Pharmaceuticals, etc.
Industries : Sugar, Cement, Paper, Solvent Extraction, Rubber, Steel, Power Plants, Mines and Minerals, Chemical