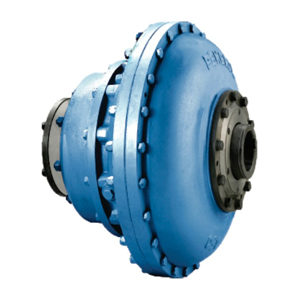 Constant Speed Fluid Coupling
Transmission of power through hydro kinetic energy in the stream of oil / water between the Impeller & Runner ot the coupling. Fixed quantity of oil is used in the working circuit and delivers fixed speed on the output side.
Range : For power up to 1500 kW
Sizes : From 8" to 41" circuit diameter
Type :FCU / FP / DFC / DFP / PSS / HTC / AFC / SFC / SDFC / WDFC / SFU / STC
Applications :CConveyors, ID Fans, Ball mills, Crushers, Slurry pumps, Agitators, Cranes, etc.
Industries :Thermal Power Plants, Steel Industry, Cement, Mines, Chemical, Oil, Sugar, etc.